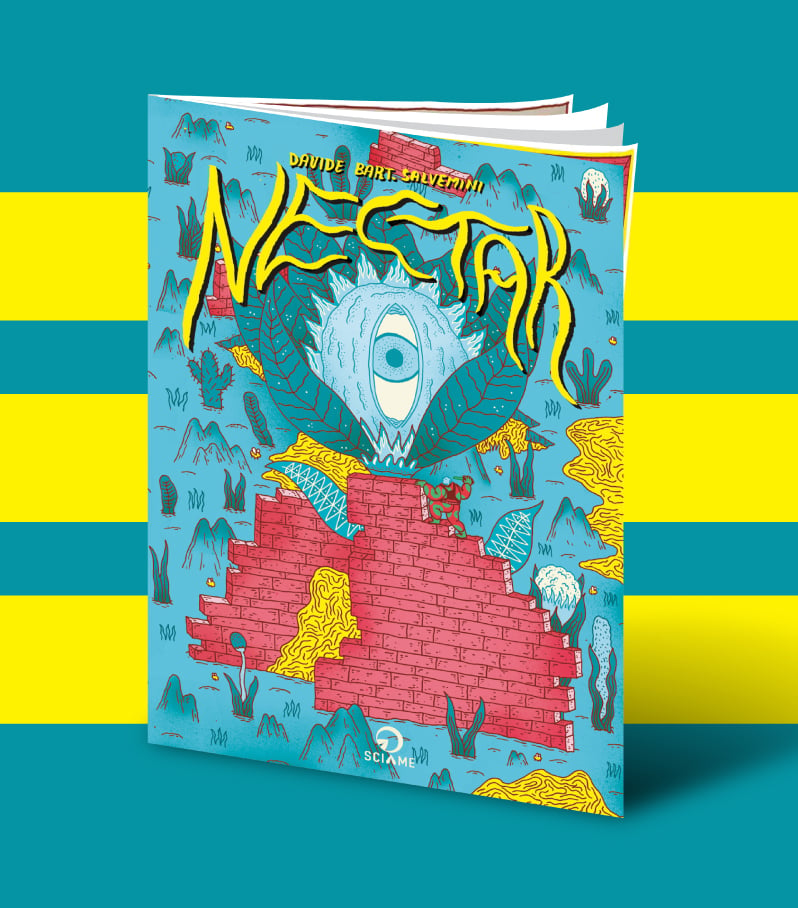 NECTAR di Davide Bart Salvemini
Fumetto
Aprile 2017
170 x 240 mm | 28 pagine spillato | colori offset, copertina softouch | it/en
DA OGGI IN PREVENDITA FINO AL PRIMO MAGGIO
(ogni copia acquistata in prevendita sarà dedicata!)
IN PRE-ORDER UNTIL APRIL 28TH
(each copy will be dedicated by the author!)
-
ITA
L'esplorazione di un pianeta alieno che ricorda la terra, ostile ma allo stesso tempo accogliente come può esserlo solo la più crudele e giusta delle madri: la Natura!
Piante, insetti, radici ed estensioni organiche sono i protagonisti di un'allucinazione sensoriale sospesa fra le galassie.
ENG
Nectar is the exploration of an alien world similar to our Earth. This planet is ostile and, at the same time, welcoming just like only nature, the cruelest and rightful mother, can be.
Plants, insects, roots and organic limbs are the main characters of this acid trip, floating through space.